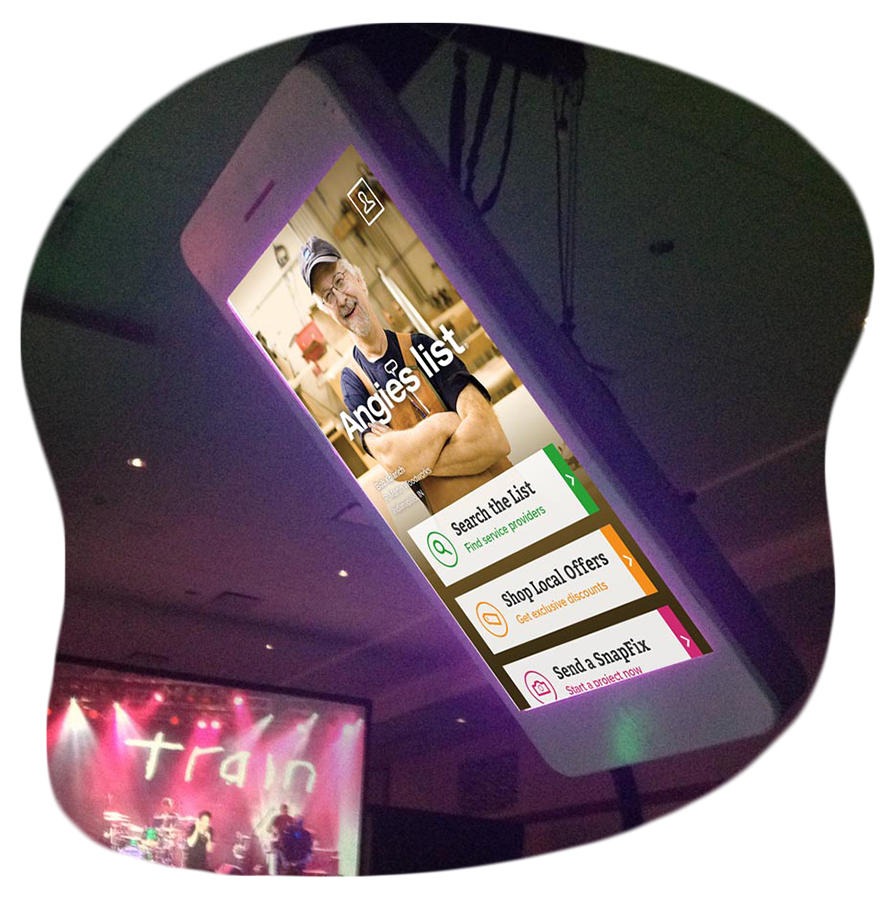 Angie's List Festival of Service
Challenge:
As the original, premier source of recommended service providers for home consumers, Angie's List sought to leverage the power of 10 million Members, and a comparable number of Service Providers, to foster a culture of service and dependability.
​
Objective:
Develop an annual event designed to celebrate, recognize, and reward the best Service Providers while engaging & entertaining Members.
Solution:
Working in concert with Angie's List, POC Media developed the "Angie's List Festival of Service," an exclusive event hosted at the world-famous Dallara IndyCar manufacturing facility in Indianapolis. The inaugural event was a celebrity-studded gala that featured an awards banquet, and a concert with three rising stars. Due to its resounding success, the second Annual Gala was held at JW Marriott in downtown Indy with motivational appearances by NFL Hall of Famers, and an electrifying performance by multi-platinum superstars Train. The "Festival of Service" has become the official Angie's List event for Service Providers and Members throughout North America.