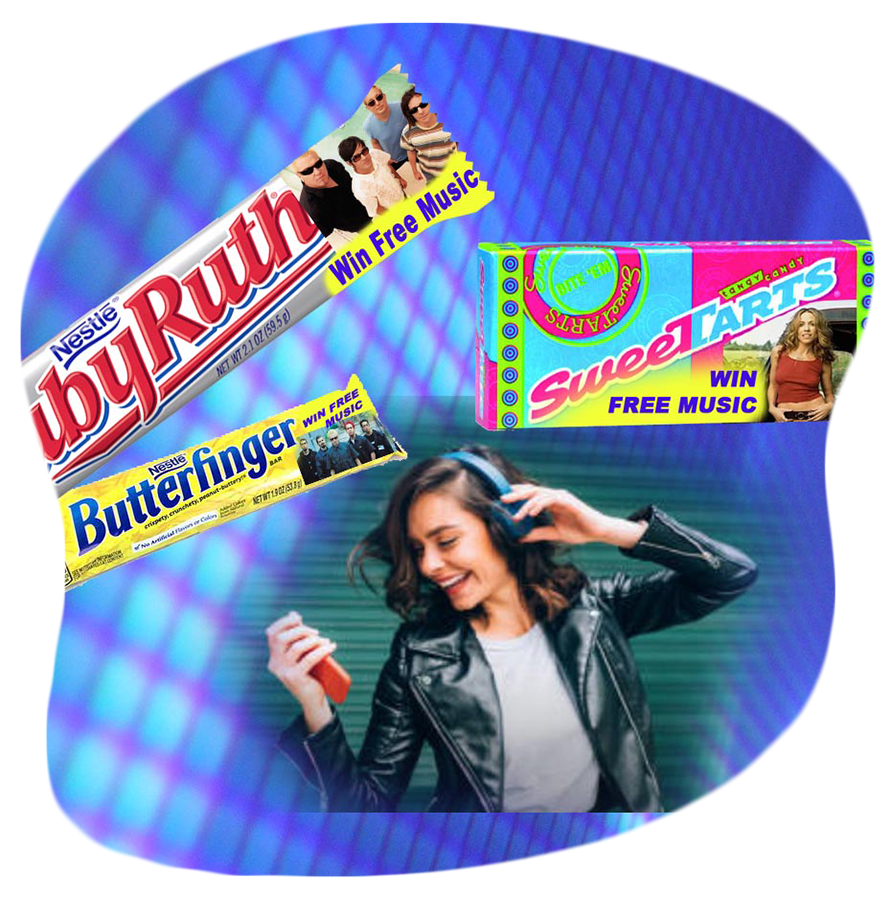 Nestle Download Promotion
Challenge:
In the fiercely competitive confections industry, Nestlé wanted to create awareness among high school and college students with respect to four of their key brands: Baby Ruth, Nestlé Crunch, SweeTARTS, and Butterfinger.
 
Objective:
Nestlé's goal was to leverage music and hip developing artists to provide invaluable cachet to the target demographic for these associated confectionery products.
 
Solution:
POC Media developed the first-ever 1 million song download program (in 2003), providing cleared artist images on 100 million candy wrappers, streaming new music and movie trailers along with video game promotions to create a compelling online experience. This ground-breaking initiative was the first of its kind, and the only download program for years to come, that would successfully avoid hacking.